What is Real Estate Wholesaling?
Real estate wholesaling is when a party known as (the "wholesaler") creates a contract with a seller. The wholesaler then advertises the home to potential buyers. Once a buyer is found, he/she then assigns the contract to the buyer. The wholesaler then makes a profit, which is the difference between the contracted price with the seller and the amount paid by the buyer. Batch Skip Tracing provides elite wholesale lead generation at affordable prices.
Example:
Jeff is a motivated seller who wants to sell his home as quickly as possible.
William is a real estate wholesaler who has found Jeff (the seller) and makes him an offer of $80,000. A contract is then created between Jeff and William.
William (the wholesaler) markets the home for $95,000 and receives an offer from a buyer (Samatha)  for $93,000.
The contract between Jeff and William is then assigned to the buyer, Samantha.
At closing, Jeff receives his $80,000. Williams makes a profit in the difference between the contracted price with the seller and the amount paid by the buyer.
How Profitable is Wholesaling Real Estate?
Wholesaling properties is also referred to as "Flipping Houses". The process is recognized as the quickest method of making profits in real estate investing. Many real estate investors begin their career with this method due to the little to no money needed to operate.
A real estate investor who is flipping properties can generate a significant income just by wholesaling homes. The REI can receive a check in as little as 2-3 weeks depending on how experienced and motivated he/she is.  One can make an average of 5K to 10k per deal, with very little effort and work.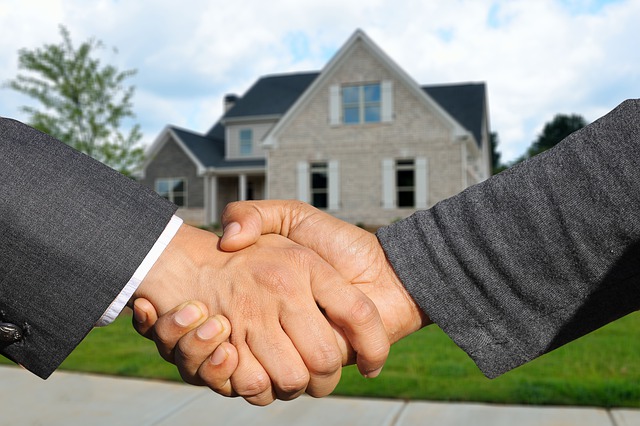 To be successful as a real estate investor wholesaling houses, here are a few tips:
1) Buy a property at a Price That you are Comfortable With
The ultimate objective is to sell the property for more than the contracted price with the seller to earn a profit after costs. By buying too high you may end up reducing your profit margin, or worse going into debt. By going too low, you could end up buying in the wrong neighborhoods. Going too high can limit the number of buyers you have.
2) Avoid Insecure Neighborhoods
Decently evaluated neighborhoods are most well known with most real estate investors. Despite the way that lower costs are in every case better, most real estate investors would prefer to purchase where they can lease them out effectively. It is in this manner important to target great neighborhoods for rewarding wholesale real estate investing.
3) Be Sure to Evaluate Estimate the Cost of Repairs Fast and Accurately
The cost for unplanned repairs can reduced the profit on the flip significantly. It is important to accurately calculate the cost for all repairs prior to signing a contract with the seller to avoid losing profits.
4) Make Realistic Offers that Get Accepted and Generates a Profit
The most important part of real estate investing is making an offer. When wholesaling houses, you must make a profit and still leave a profit for the real estate investor buyer.
As long as you know the estimated repair costs and the post value after the property is repaired, you will be able to submit an offer that  gets accepted while leaving enough cash/profit for both you and the wholesale real estate investor you flip the house to.
5) Close Your Deals Quickly
Speed is the path to success in wholesaling properties. Motivated sellers want their home sold as soon as possible and REI's are no different. You can close your deals in 2 to 3 weeks.
Find Wholesale Properties & Motivated Sellers With BatchSkipTracing
Real Estate Wholesale Lead Generation
Batch Skip Tracing. offers the best wholesale lead generation, data, at the best prices. Pulling from billions of records from credit headers, public and private records, and niche and unique databases, Batch Skip Tracing expertly locates information to find the data you need. We provide: Unlimited skip tracing with no long-term contracts, bulk discount pricing, mobile & landline scrubbing, and nationwide data.
How Does Real Estate BatchSkipTracing Work?
BST offers an simple and efficient process for wholesale lead generation by obtaining real estate list data. Simply follow the guided instructions below and your data will be delivered within 3 – 48 hours. Most of our clients are Real Estate professionals and use the data to find hard to locate home-owners. Some of the uses for the data include ringless voicemails, cold calling, sms marketing and facebook retargeting.

What is The Pricing for Skip Tracing?
BatchSkipTracing provides lead generation at unrivaled prices in the skip tracing industry.
Our rates are discounted depending on the amount of data, or the size of the report you submit. Our platform offers unlimited skip tracing data to our customers. Your price is calculated at checkout with rates as low as twenty cents per record. For real estate lead generation pricing please see the Price Chart below.