The Most Accurate

Skip Tracing Data
Our industry-leading right-party contact data helps you connect with more property owners than ever before.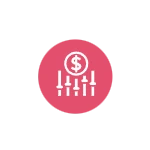 With volume discounts, a pay-per-match guarantee, and no subscription fees, our pricing is built to suit your needs.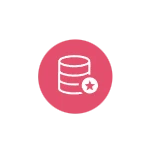 Our industry-leading match rate means you spend less time calling wrong numbers, and more time having meaningful conversations.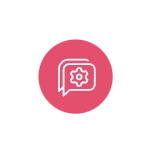 Whether you are just getting started or have high volume needs, our team is here to answer questions and help you get the data you need.
See what
our users

have to say
See why thousands of businesses refuse to operate without BatchSkipTracing in their corner.
"I work with Jay Tovar, and I'm glad he is in my corner. He switched us over to Batch and in 6 months we have done 30 deals for $600k in revenue." ~ Justin D
"I recently moved my skip tracing over from a different provider and have noticed an increase in contacts on the phone."
~Abby P
"I've been using Batch for over a year and really like it. Much of my business' profit has been from leads through cold calling. The accuracy from Batch is awesome."
"The team has provided me with prompt, professional, and excellent service while reducing my skip tracing costs."~Randy D
"Platform is pretty simple and straightforward. So far I've gotten excellent results and have been able to reach the contacts I've been looking for."~Britney M
Don't settle for
second-rate

data
With more providers trying to compete with rock-bottom pricing alone, it's important to understand the factors that determine the quality of data you're buying.
| | BatchSkipTracing | Competitors |
| --- | --- | --- |
SkipTracing
Other
Data Verification Loop

X

In-House Data Scientists

X

Proprietary Algorithms

X

Carrier Insights

X

No Monthly Fees

-

Some providers may not include this.

Instant Results

-

Some providers may not include this.

Litigator Scrub

-

Some providers may not include this.

See Behind LLCs

-

Some providers may not include this.

Multiple Points of Contact Included

-

Some providers may not include this.

Pay-Per-Match

Nationwide Data
Data that's held to a
different

standard
A high hit rate doesn't equal accuracy. We're known for our industry-leading match rate, meaning you consistently get right-party contact data and better connect rates.
The true
cost

of

bad

data
The cost of low-quality data adds up. Low match rates drive up your cost per record and can multiply your acquisition costs. Do you know the real cost of your skip tracing data?
BatchSkipTracing takes the work out of getting reliable contact records. Just upload your list and we'll do the rest.